Award winning lining design. Increase your refractory life.
P-Lining® is a patented, award winning refractory lining design proven to:
Increase Refractory Life
Lower the risk of failure
Decrease shutdown
frequency
Case Study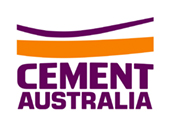 Cement Australia | TAC Roof
Previous refractory Life
1 year
New refractory life
3 years
In early 2009 the plant won the company's excellence award for the project.
Other Clients Include: